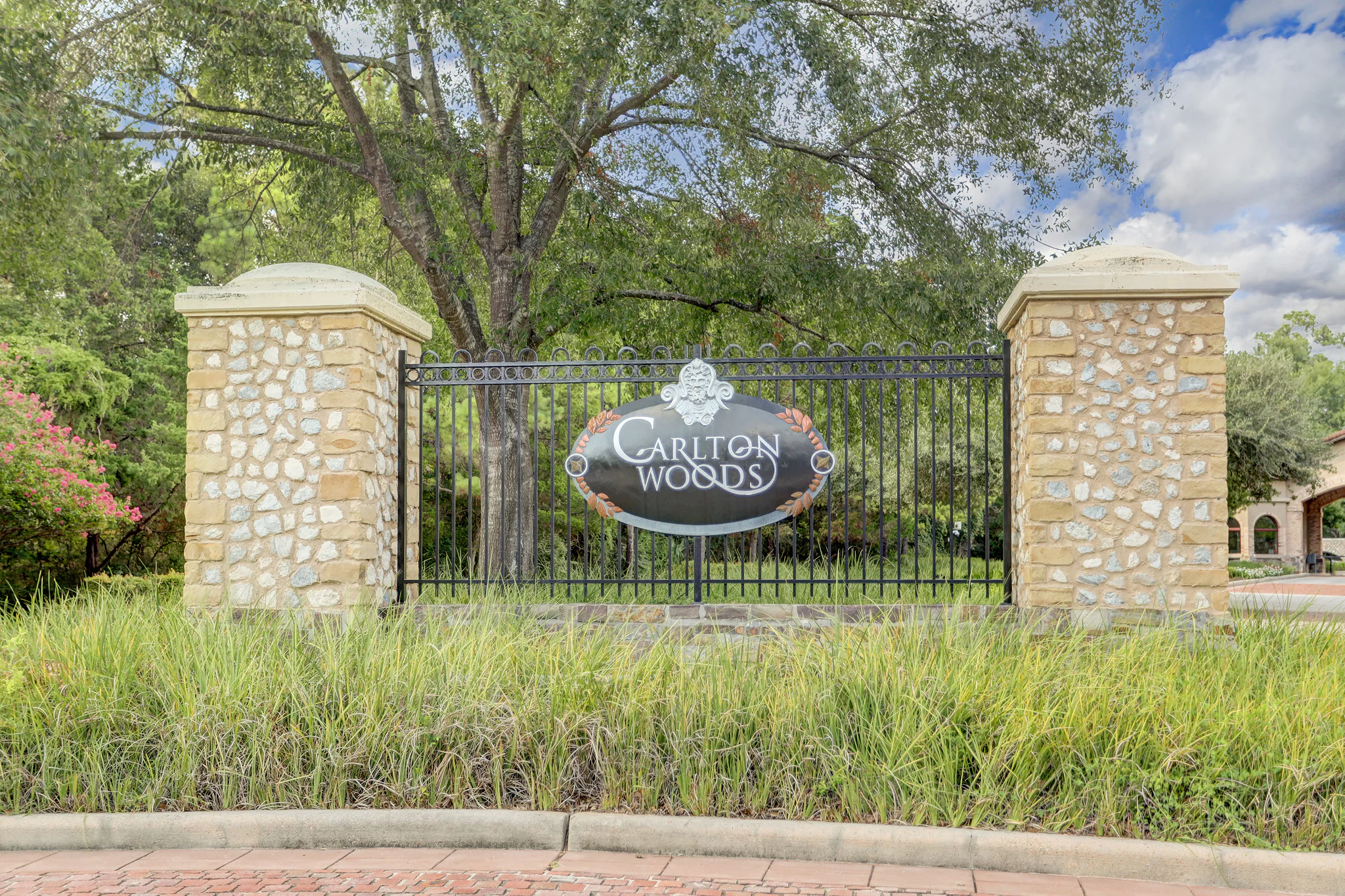 Homes in Carlton Woods in The Woodlands are Custom Homes designed by some of the finest Custom Builders in Texas, starting at $800's and going into the Multi-Millions makes the most desirable place to live in The Woodlands and probably in Houston, Texas.
There are more than 20 Custom Builders in Carlton Woods from the French style Villas of Jeff Paul to the magnificent Homes of Croix Custom Homes, Olympia Builders, McVaugh Custom Homes and Termeer and Associates. Country club life in The Woodlands is so rewarding, it is something of a legacy in and of itself. The Club at Carlton Woods, featuring magnificient clubhouses in the gated communities of Carlton Woods and Carlton Woods Creekside, offers the ultimate in personal service and amenities. Most members are property owners, so there's always a family of friends nearby.
Enjoy golf at Nickalus Signature course in Carlton Woods and the Fazio Championship course in Carlton Woods Creekside, both of which have been ranked among the best private courses in Texas by Golf Digest. Carlton Woods has the distinction of being one of only two private clubs in the U.S. with the Nickalus/Fazio combination.
Unique and elegant, Carlton Woods Creekside offers an amazing lifestyle. Carlton Woods in The Woodlands Texas is probably the most exclusive gated community you could find, a stricted man gated 24 hour security has resolved most of the worries of many National and International clients looking for a peaceful and exclusive neighborhood in one of the largest cities in USA. Carlton Woods is the Premier Address in Texas.
A unique and extraordinary master plan for the elite and exclusive clients is Carlton Woods, in where The Woodlands invested about $12 Million in its Golf Course designed by Jack Nicklaus which has 53,000 square feet of Club House.