What Are the Trendy Paint Colors?
Every year, the Pantone Color Institute releases its color of the year. For 2022, that color is Very Peri, a rich blue-violet periwinkle color, but that isn't the only trending paint color this year. Here are some of the top paint colors you might want to consider.
Periwinkle Blues
The Pantone color of the year, Very Peri, informs the current trend of periwinkle blues. These shades of blue have a little violet and a little gray and can come in very pale to very dark colors. They're calm and perfect for bedrooms or living spaces.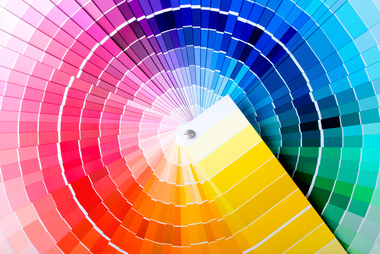 Greenish-Grays
Another big trend this year across all the major paint manufacturers is green-gray tones. Combining green with shades of gray softens the color and makes it more accessible for more areas of the home. Green-gray is popular right now for kitchens and bathrooms.
Near-Black
Drama is the name of the game when it comes to these near-black tones. These are colors so dark they may as well be black, but in the right light, you can see the brown, blue or deep color undertones. They're perfect as an accent wall or in any room where you want to add a dramatic flair.
Blue-Green
We can't get away from shades of blue this year. Blue-green in all shades, from 1950s turquoise to bright peacock jewel tones, is perfect for today's homes. The application will depend on the style. For example, you may choose turquoise if you're going for a retro look. Or a deep teal blue will give your room an opulent feel.
What colors do you want in your new home? Call us to see how we can help.